Shopping for children is always a good time. After all, it's a lot more fun to buy a cool gadget or a silly game than a pair of socks or a candle. But shopping for some kids is trickier than for others. Everyone has them on their list – the kids who always have the latest and greatest before the rest of us even know what the latest and greatest is. is.
Nailing a gift for them is tricky business, but not impossible.
Whether you're looking for stunning birthday gifts, unique stocking stuffers, or affordable holiday gifts that will leave an impression, we've got you covered. Here are 18 gift ideas for kids who have everything.
Gifts for small children
1. Lickable bubbles
Bubbles… that you can eat?! Say no more to a child. This cute gift is great for birthday parties, stocking stuffers, or just because.
Or buy: BubbleLick Lickable Bubbles Flavor Burst ($30, uncommon goods)
2. Squishy drawing pad
It looks like a tablet, but it's not a tablet. DoodleJamz is more of a squishy (lo-fi!) drawing pad that provides users with both a sensory and creative outlet. With a number of changing backgrounds, kids won't get tired of this toy quickly and parents will love that it's mess-free and non-toxic.
Or buy: DoodleJamz JellyPic Squish n' Shape Drawing Pad ($10, Amazon)
3. Yoto Player
The Yoto Player has been around for a few years and its reviews keep getting better. Unlike Alexa, which may seem like a free game, the Yoto player only plays audiobooks, music, and educational activities for kids through a physical card that kids insert. And as their ad says, "No mic. No camera. No ads." No headaches!
Or buy: Yoto Player ($100, Yoto Play)
4. The slide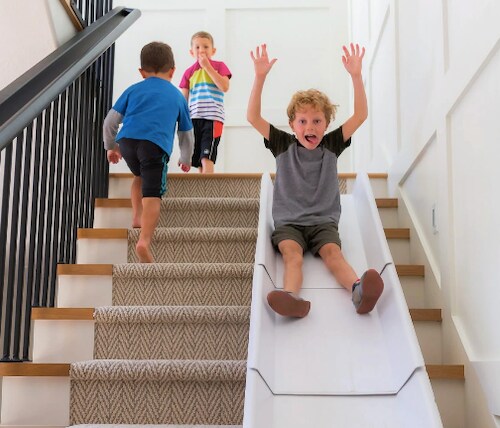 Talk about a fun gift for kids who have everything! Almost every kid's dream, the StairSlide turns dreary winter afternoons into hours of energy-burning fun. A fun yet practical bonus: the StairSlide is available in single eight-packs, making it able to adapt to any size staircase.
Or buy: The Original StairSlide ($270 for a four-pack)
5. DIY Subscription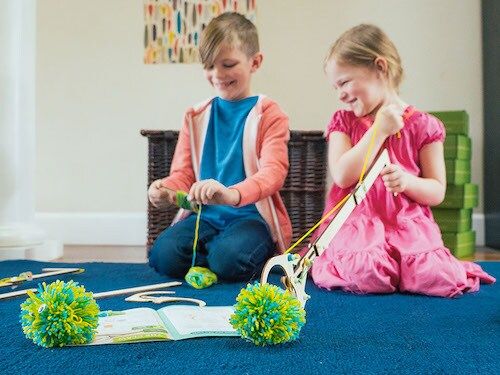 It's the gift that keeps on giving! Giving someone a Kiwi Crate subscription guarantees they'll receive a happy bundle filled with creative DIY projects every month – fun for kids, great for parents. Available for a number of different age groups, this is a kids subscription box that really has something for everyone.
Or buy: Kiwi Crate Subscription ($24/month, Kiwi Co)
6. Play at the sink with running water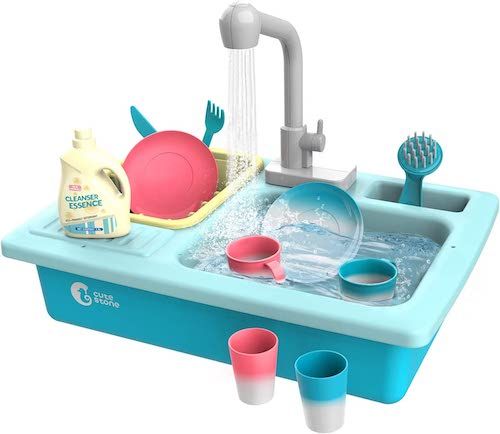 Let the sink run, but don't waste water! This super cute play sink helps little kids tap into their imaginative side by letting them wash dishes – with real water! Thanks to its automatic recycling system, children can keep the water for hours of fun.
Or buy: Cute Stone Play Sink ($31, Amazon)
7. Personalized Search and Search Book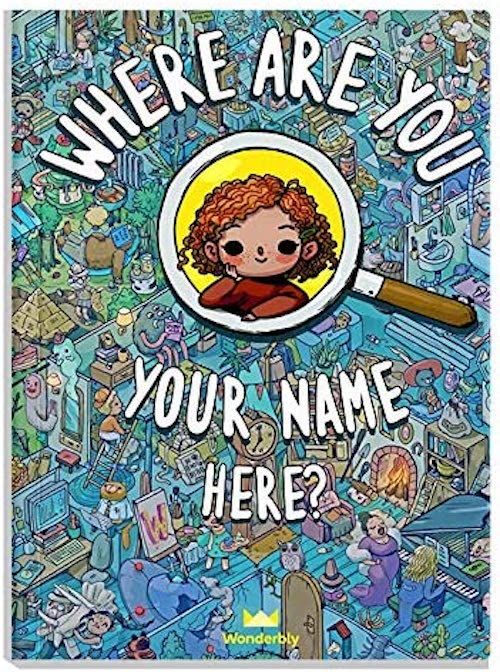 Forget "Where's Waldo?" » Children will return their own personalized book with a character that looks like them! There's a mini version of it on every page – really, the ultimate experience in searching and finding books.
Or buy: "Where are you?" ($40, wonderfully)
8. Climbing racing car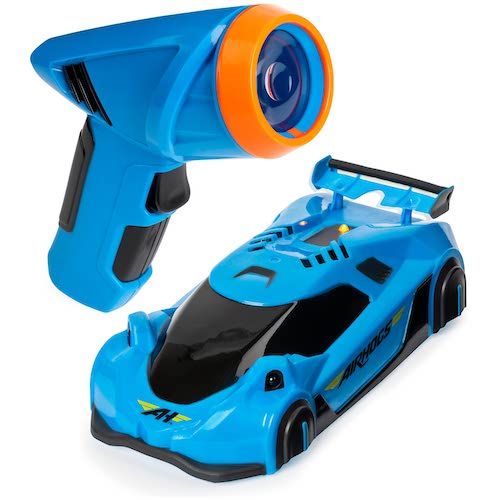 You will have all the children at the "car that climbs the walls". From floors to walls to ceiling, yes, this car will pursue its guiding laser light anywhere. Talk about a gentle ride.
Or buy: Air Hogs Zero Gravity Laser Wall-Climbing Race Car ($20, Walmart)
9. Weekly letter by post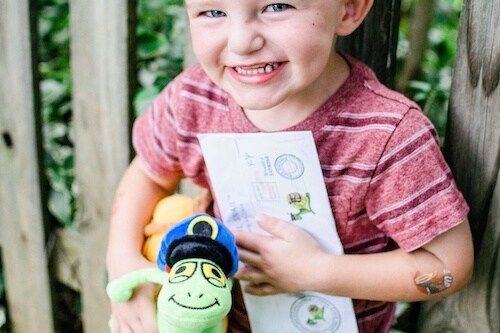 Too cute! With this creative Snail Mail Weekly Letter idea, kids will get a letter – not an email! – every week from Sunny the Mail Snail. Inside their package they will receive notes, stickers, trading cards and more. Definitely a reason to run to the mailbox.
Or buy: Snail Mail Weekly Letter (from $14/month, Snail Mail for Kids)
Gifts for older children
10. Show and magic class
No need to pack the kids in the car and head to the theater for a night of magic tricks. In fact, tweens and teens may prefer this option! A live and interactive magic show from the comfort of home! In the first half hour of this virtual show, magician Ming Da will dazzle the audience, and in the second, he will show people how he did (some of) his magic tricks.
Or buy: Magic 101: Show and Lesson ($25, uncommon goods)
11. Portable Nail Salon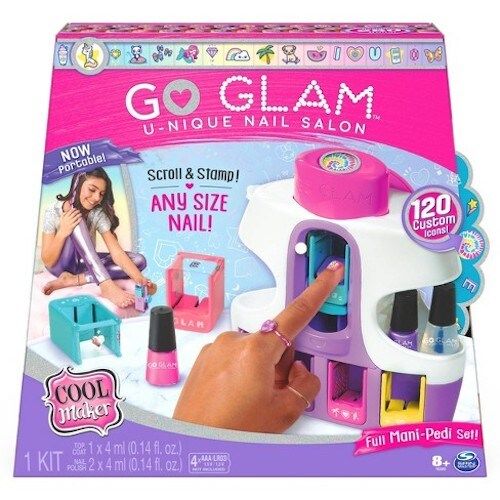 Forget the ordinary old nails. With the Go Glam Nail Stamper, kids can add super cool and professional designs to their nails. Hours of fun and tons of compliments.
Or buy: Cool Maker Go Glam U-Nique Nail Salon ($26, Target)
12. Cards Against Humanity for the family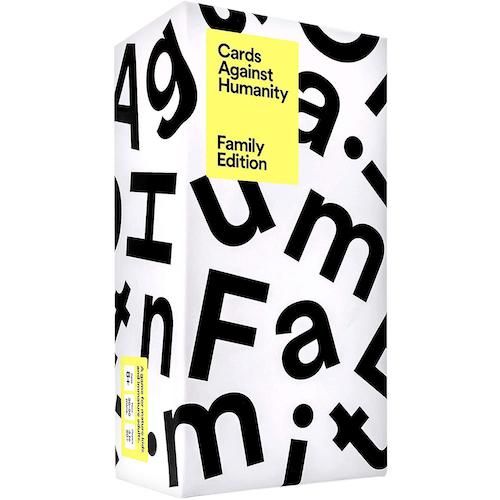 A surefire way to keep older kids away from their phones and their families (while laughing hysterically)? Cards Against Humanity: Family Edition! Not only will this game have the whole family in stitches, but it's the perfect way to bring everyone together.
Or buy: Cards Against Humanity: Family Edition ($25, objective)
13. "Junior Week" subscription
Help kids stay informed with a subscription to "The Week Junior" magazine. Each week, they'll receive a 32-page magazine featuring breaking news and thought-provoking articles from trusted editors.
Or buy: "The Week Junior" ($50 for 25 issues)
14. A Photography Class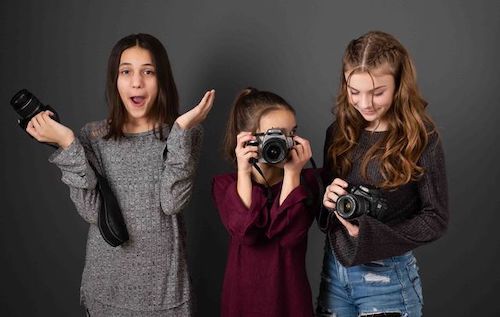 Do you have a budding Instagrammer, uh, a photographer in your hands? Offer them a photography class, which will teach them techniques and tips from the pros. Definitely something today's tweens and teens can get behind.
Or buy: Level 1 Photography Course ($60 for a four-week course; Outschool)
15. Custom face pillow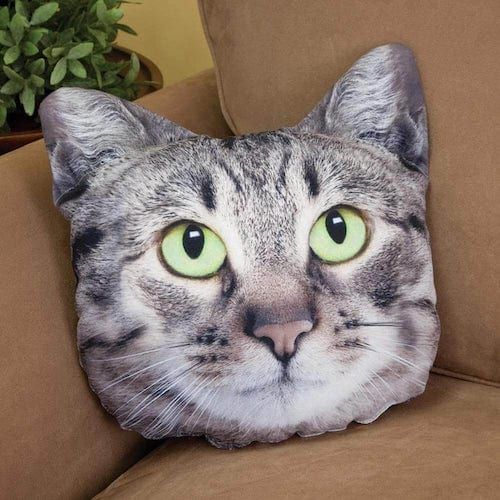 There is no denying it. Tweens and teens love weird stuff, semi-ironic but not. And a perfect example of this is a pillow with a pet or friend's face (or his own) on it.
Or buy: Custom Photo Face Pillow ($18, your photo socks)
16. The Wearable Blanket
It's a cover. It's a hoodie. It's The Comfy! Without a doubt, one of the coziest and warmest portable blankets, The Comfy is sure to be in heavy swings with your older child.
Or buy: The Cozy Jr. ($40, The Cozy)
17. Rechargeable laser tag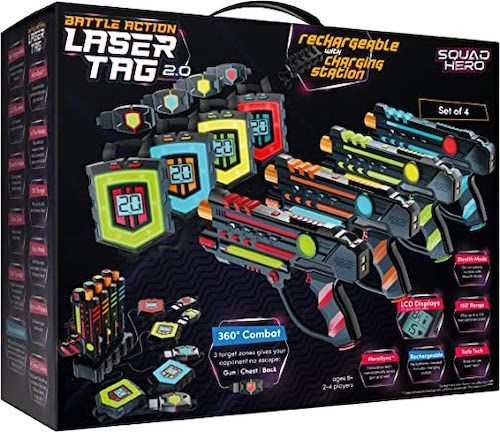 Whether they're playing with friends or family, there's no denying that laser tag is always a good time. And the best part: each charge is good for eight games, so no battery changes during the game.
Or buy: Squad Hero Battle Action Laser Tag 2.0 ($200, Amazon)
18. Personalized Snack Bowl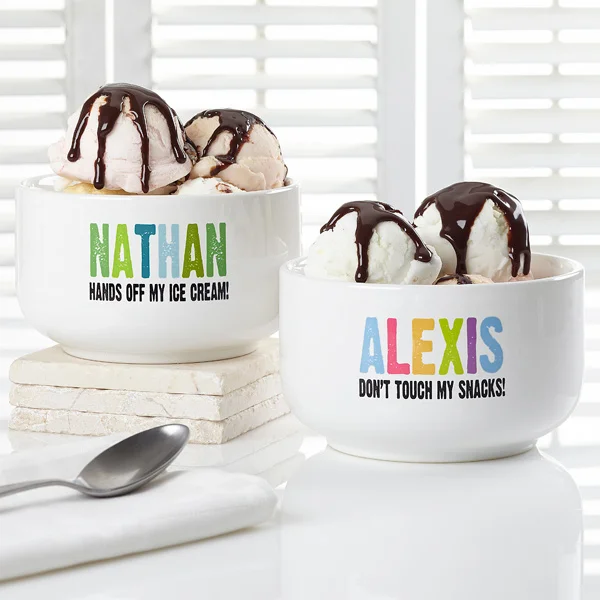 When all else fails in the shopping world for a gift for kids who have everything, go for a personalized bowl. Because – need we say it again? — snacks.
Or buy: Personalized snack bowl ($15, customization mall)