As the COVID pandemic drags on, Napa's thrift stores continue to bend and twist all over the place to keep customers and their donations coming. It seems to work.
"Business has been good over the holidays," said Bonnie Shields, director of the American Cancer Society Discovery Shop.
Sales have been "fabulous" at the Napa Methodist Thrift Store, said store manager Martine Patrick.
"The community is very generous," with donations and support, said Mina Byrne, president of Community Projects. The nonprofit shop remains temporarily closed due to the pandemic but plans to reopen in early February.
As with other Napa retailers, Discovery Shop shoppers are encouraged to wear masks and use hand sanitizer when visiting, Shields said. Store staff are also following COVID safety protocols and instructions, as posted by the Shield office. The store (at 1380 Trancas St.) is currently open every day except Sunday and Monday.
Shields said many regulars still shop at the store, with one notable difference. Customers who were traveling by bus from their seniors' residences have not yet returned. We miss them, she said.
A big change to the Discovery Shop, as a result of COVID, is that customers are being asked to make an appointment to donate their items.
When the original COVID stay-at-home orders first ended, "we were overwhelmed," with donations from people who had cleaned out closets while stuck at home, Shields said. "It was just too overwhelming." By asking donors to make an appointment, they don't have to wait and the store can better accommodate their items, Shields said.
Now that the vacation items have been sold out, the store is now focusing on selling winter jackets. And they have a lot of them, Shields said. Some of the coats will also be donated to local coat drives and nonprofits, she noted.
The Discovery store even has fur and fine leather outerwear for sale. For example, someone recently donated a mink-lined trench coat to the Discovery store. It has mink cuffs and collar, and the mink lining is removable. The coat will likely cost upwards of $1,000, Shields said. But there are plenty of everyday jackets and coats available at much lower prices.
After its normal holiday closure, Napa Community Projects had originally planned to reopen Jan. 4, Byrne said. With the spread of Omicron, this date was pushed back to January 18. However, after employees were exposed to COVID, the reopening date was further pushed back, until early February.
"We've been back and forth (on when to reopen)…but why take a risk?" Byrne said. She noted that many of their volunteers are elderly or live with high-risk people.
The extended closure also means that donations to community projects are temporarily suspended, much to the dismay of some potential donors.
"We're sorry," for the delay, Byrne said. She knows that people have items they are waiting to give away. "We feel terrible, they are disappointed. We know they want to help us.
"We look forward to seeing everyone when we open and making it a safe place for our staff, members and the community to come in and shop," Byrne said.
After being closed for 17 months due to the pandemic, in October Napa Methodist Women's Thrift Shop reopened its thrift store. Located at 625 Randolph Street, it is usually open Tuesdays from 10 a.m. to 2 p.m. The store was temporarily closed as usual over the holiday season, but is expected to reopen as scheduled on February 1.
All customers must wear a mask and hand sanitizer is provided, said store manager Martine Patrick.
Drop a few tags at Napa's newly reopened Methodist Women's Thrift Shop.
Donations can be brought in on Tuesdays. The pandemic hasn't changed what they will or won't accept, Patrick said. This small thrift store accepts clothing, tableware, decor and other items, she said. However, items with a cord or plug are not accepted.
Patrick said she doesn't see any particular trends in shoppers or the items people donate. She centers the store's displays and promotions around holidays and seasons, Patrick said.
"We have a special table for Valentine's Day, March is our big jewelry sale, April is Easter, then summer…every month has a theme."
The store adds new inventory regularly, Patrick said.
Photos: Step into Napa's thrift store: The Discovery Shop
Napa American Cancer Society Discovery Store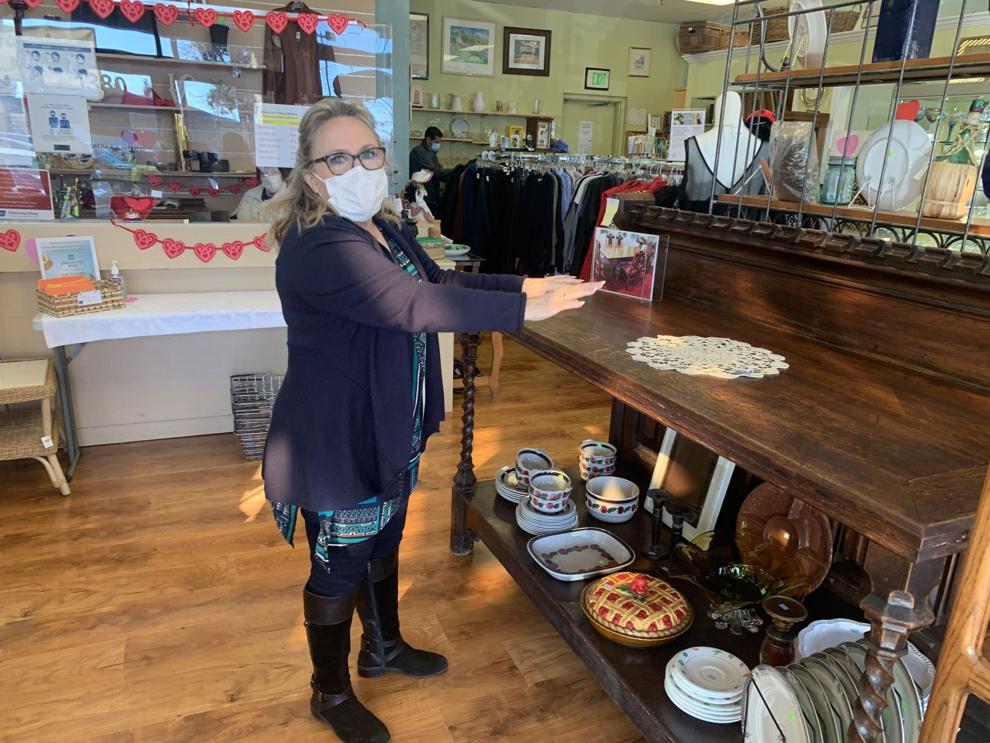 Napa American Cancer Society Discovery Store
Napa American Cancer Society Discovery Store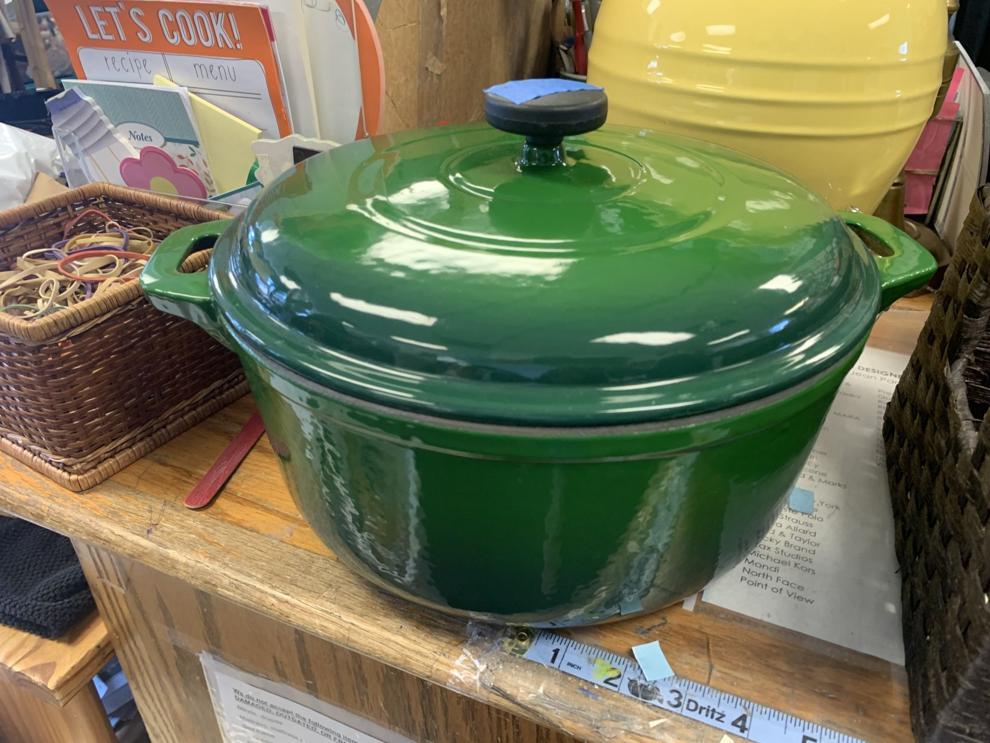 Napa American Cancer Society Discovery Store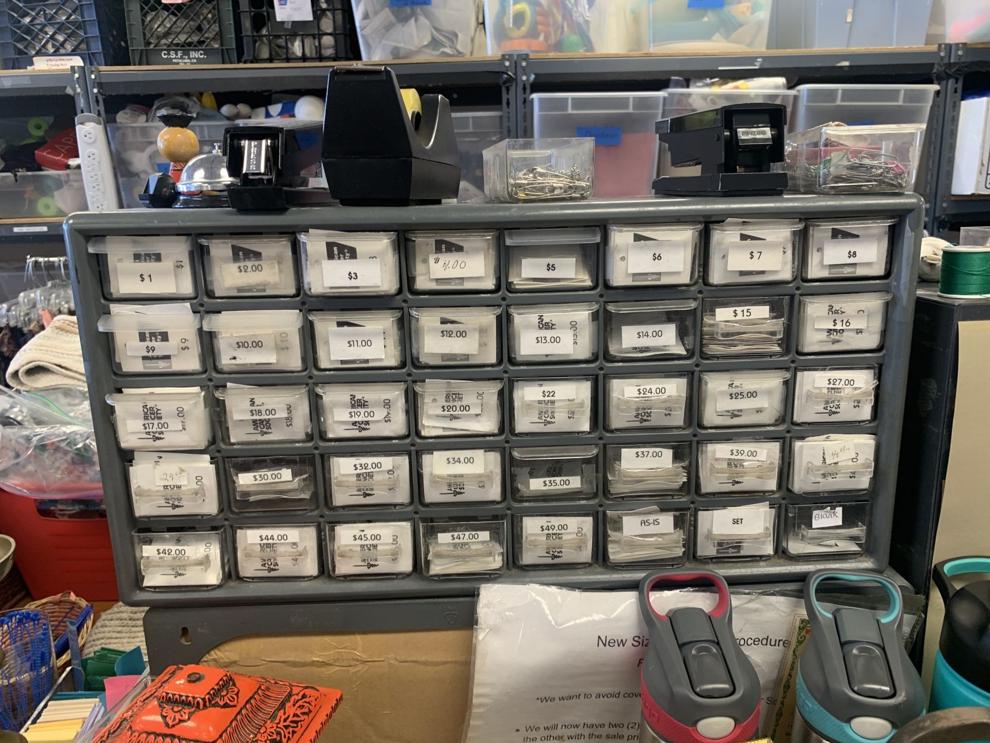 Napa American Cancer Society Discovery Store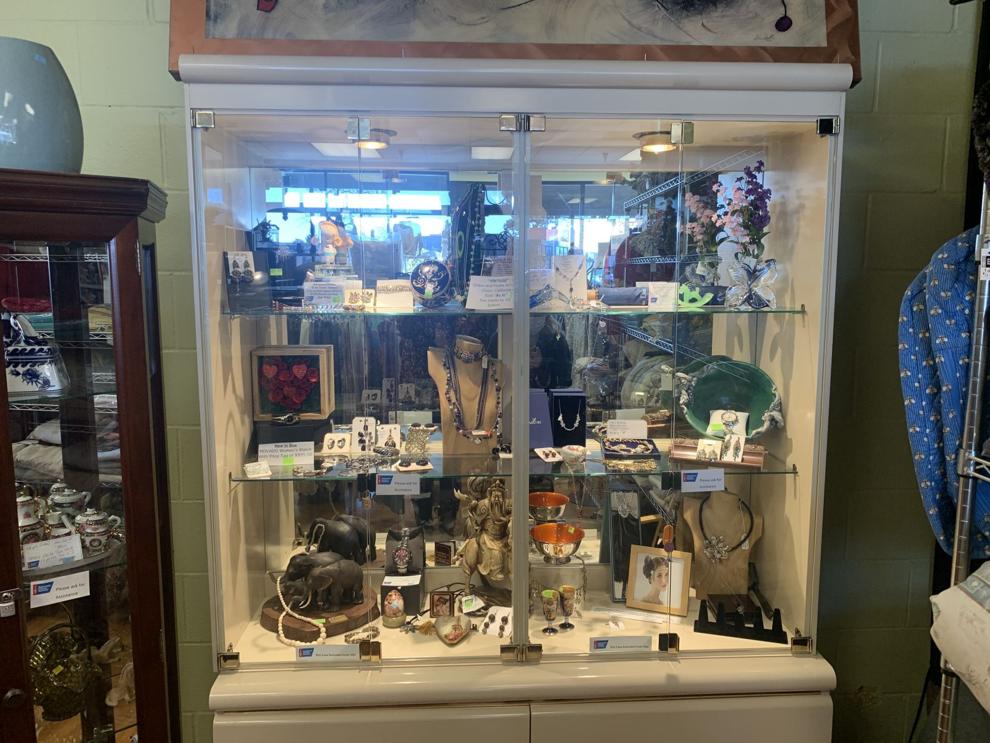 Napa American Cancer Society Discovery Store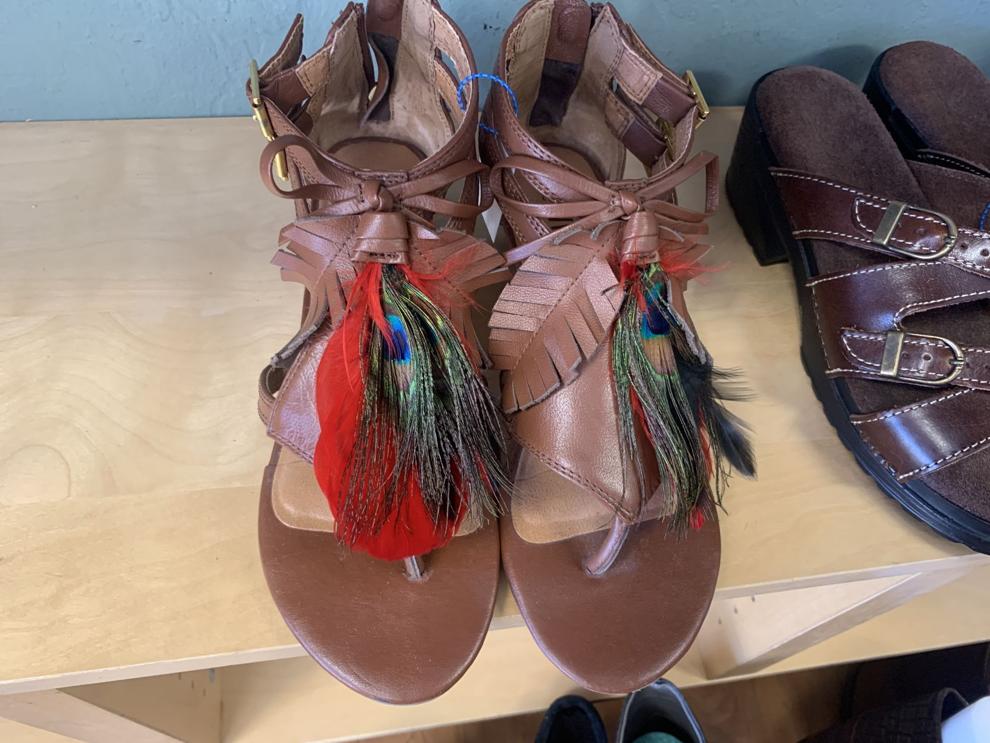 Napa American Cancer Society Discovery Store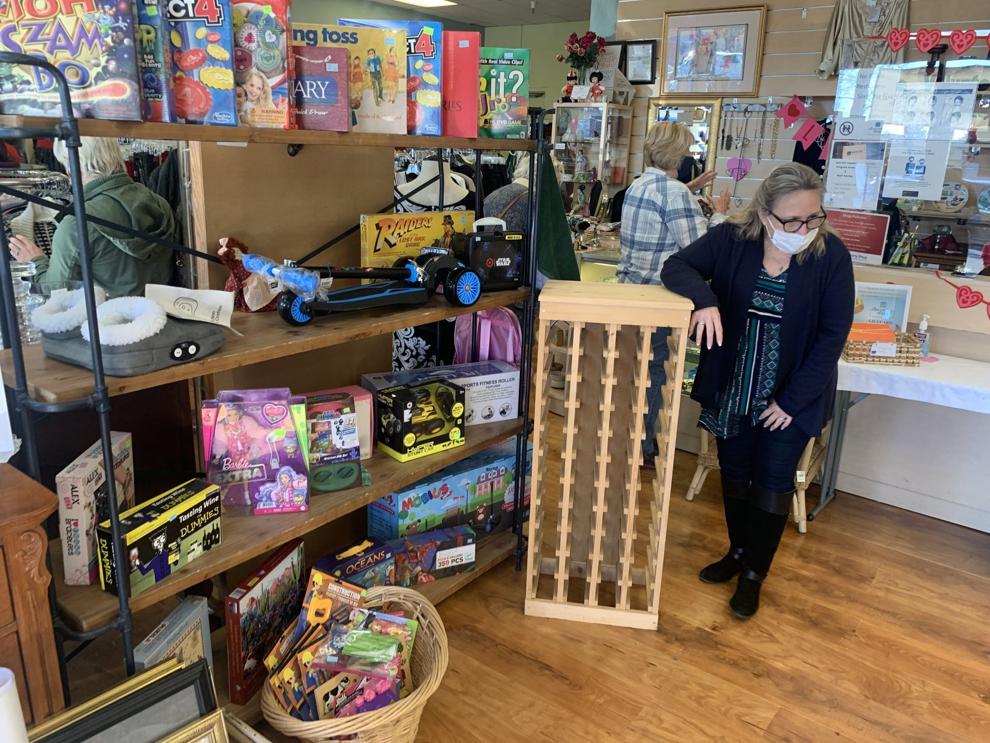 Napa American Cancer Society Discovery Store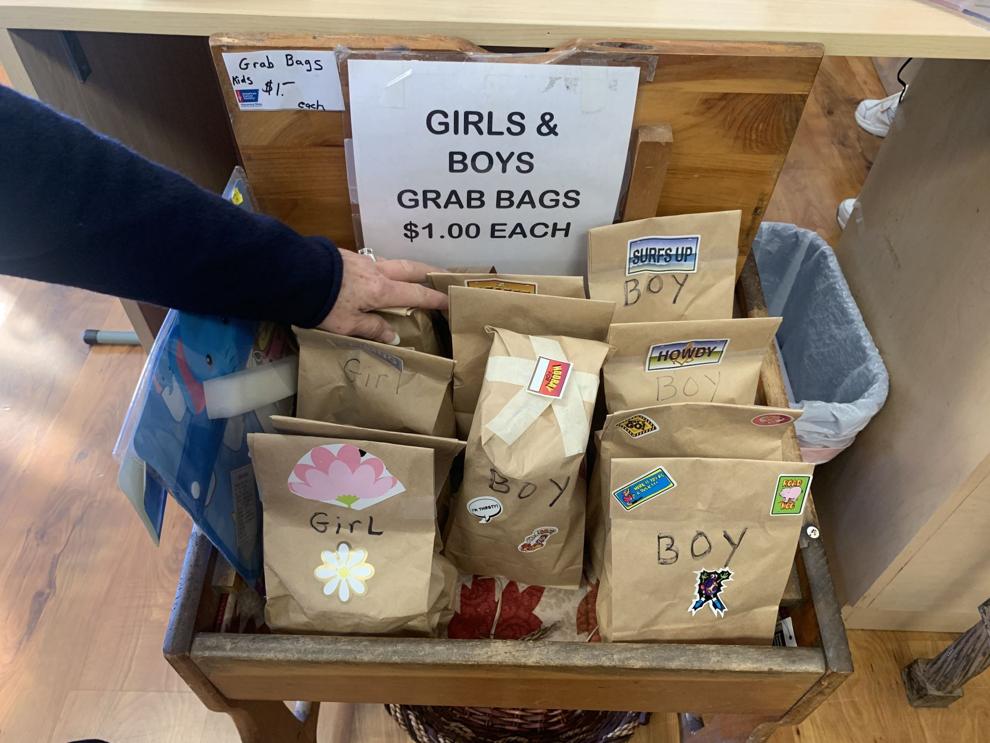 Napa American Cancer Society Discovery Store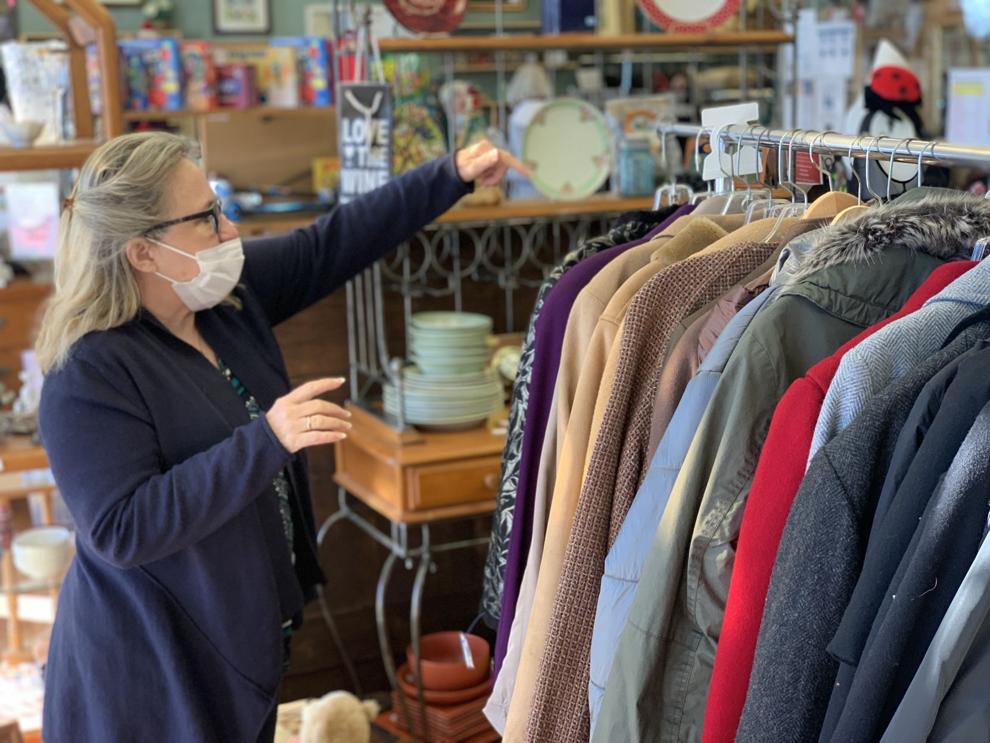 Napa American Cancer Society Discovery Store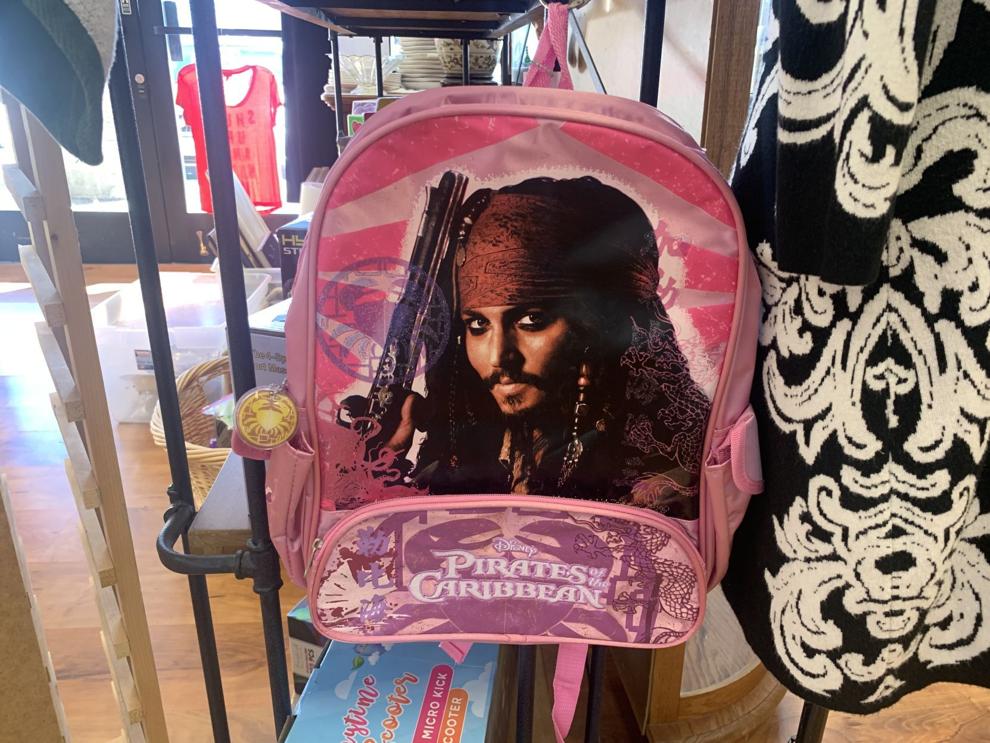 Napa American Cancer Society Discovery Store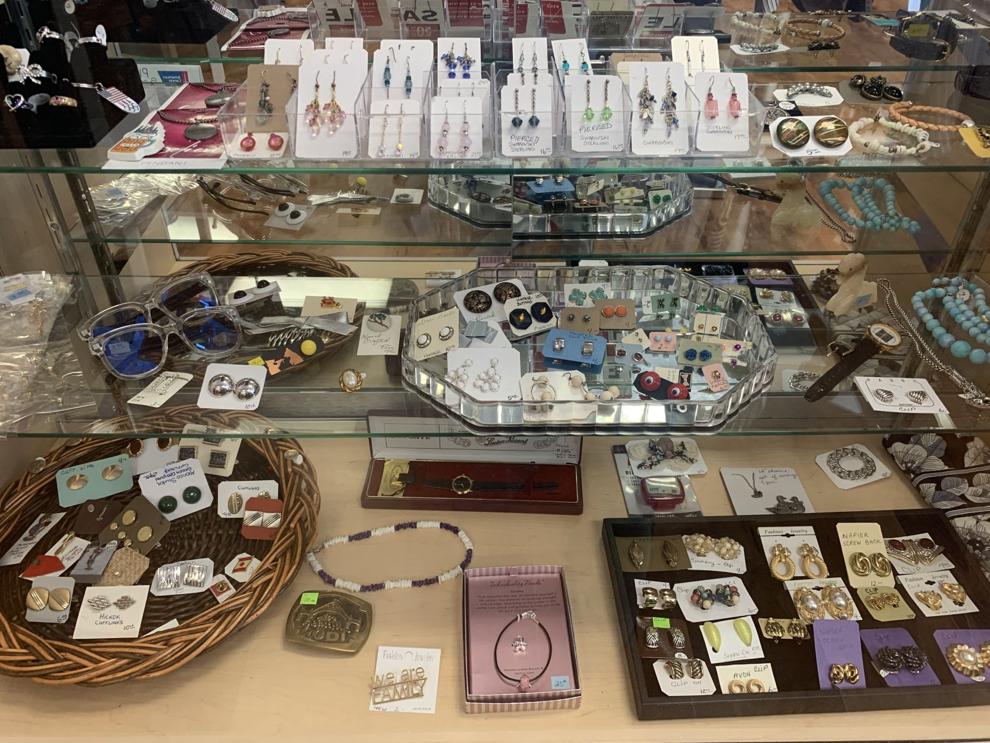 Napa American Cancer Society Discovery Store