Ruth Foley | Obits | wvnews.com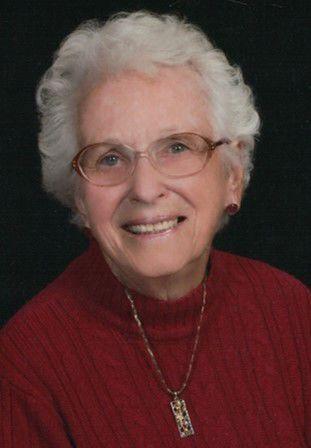 LOCH LYNN HEIGHTS – Ruth Ellen (Davis) Foley of Loch Lynn Heights returned to the Lord on May 26, 2021 at Cherry Hill Assisted Living in Accident.
Ruth was born November 21, 1929 in Dupree, SD, to the late James Dewey and Catherine Alveda (Perkins) Davis.
She was also predeceased by her husband, John Foley; one daughter, Catherine Ranck; a little girl; one sister, Catherine Cosette Stewart; and three brothers, James Robert "Bunk" Davis, Walter John "Jack" Davis and Gail Norman Davis.
Ruth began her life on the South Dakota Plains on the Cheyenne River Reservation. Ruth recalled memories of country life during the depressive era of the 1930s before moving with her parents and siblings to Princeton, Minnesota in 1944. Ruth was a graduate of Princeton High School, class of 1947 .
After her schooling, Ruth moved to the DC metro area and later to Richmond, Virginia. Ruth married John Israel Foley of Garrett County in 1962. Ruth found the charm and mystique of the Appalachians to be a wonder and solace in the rest of the country. his life. Ruth worked in the offices of Dr. Thomas G. Johnson and Dr. Daniel P. Miller before retiring in 1992.
Ruth also volunteered with the Southern Garrett Rescue Squad prior to her retirement. After her retirement, Ruth volunteered at the Christian Crossing Thrift Store in Loch Lynn Heights for 17 years. Ruth was also a deaconess at the Faith Evangelical Free Church. Ruth enjoyed her many years of singing in the church choir very much and also sang with the Garrett County Choral Society. A longtime worker and donor, Ruth was known in the community as a loving neighbor and a kind soul who would always lend a helping hand however she could.
Ruth is survived by her children, Edgar Ranck, Lewisburg, W.Va., David Ranck, Colorado Springs, Colorado, Susan Ranck, Edinburg, Virginia, Holly (Foley) Foster, Yadkinville, NC and Mathew Foley, Loch Lynn Heights; her grandchildren, Amanda Ranck, Romulus, NY, Sharon (Ranck) Grybos, Colorado Springs and John Ranck, Oregon; one sister, Shirley Jean (Davis) Traxler, Winchester, Tenn .; one brother, David Alden Davis, Monticello, Minn .; sister-in-law, Violet Fern Foley-Genung, Loch Lynn Heights; and five great-grandchildren.
At his request, no memorial service will be held. Ruth's only living desire was for people to have the compassion and ethics to do what is right for others. The unique love and comfort she has provided us will be sadly missed by all who knew her.
Newman Funeral Homes, PA, 1100 Memorial Dr., Oakland, is in charge of their arrangements.